Meet Mina - Founder of Well Meals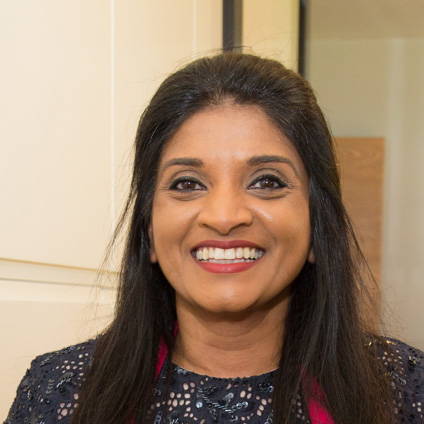 What drove me to create Well Meals and why it is important to me?
My passion is creating food from different cuisines as authentic as possible using ingredients which have various health benefits. This creates food which not only tastes amazing but also does what food is meant to do, which is to nourish the body providing essential macronutrients and micronutrients in a balanced meal.
Food is a huge part of my life. Cooking for my family started at an early age of 10 years as living in a large extended Indian family. My Indian roots introduced me to using herbs and spices to cook with and as medicines. My mother's spice tin contained coriander which helps digestion, Iron rich cumin seeds, turmeric which is a powerful antioxidant and I regularly received a cube of ginger to help a sore throat or cough!
How my background in Pharmacy prepared me to develop this
Becoming a Pharmacist was maybe my calling. I spent over 25 years of my life prescribing medicines to cure common ailments and dispensing prescription medicines to help treat many illnesses.
My profession, my Indian heritage of Ayurvedic medicine and my love of creating food led me to opening a health food restaurant and subsequently Well Meals.
Well Meals allows me to create tasty healthy delicious food with ingredients I personally source with known health benefits.
I use the best extra virgin cold pressed rapeseed oil which is high in Omega 3 and 6, freshly ground spices to get maximum flavour and health benefits, turmeric which is rich in cancer fighting antioxidants and many more.
I create balanced meals high in nutrients, low in Saturated fats and sugars and no hidden additives.
We have some amazing tasting Vegan dishes on our menu, which will give healthy meal options so that our customers can have a few meat free days. As a company we are very focussed on reducing our carbon footprint and have gone to great lengths and expense to ensure all our packaging is 100% recyclable.
Challenges faced
I love what I do and rarely see challenges as an obstacle. The challenge I have personally set for myself is to help as many people to reduce their risk of chronic illness such as diabetes and heart conditions simply by eating a little better.
Future plans
I want to help people better understand nutrition by introducing interesting, healthy, tasty, delicious meals. We live in an age where people want convenience as their time is precious and unfortunately these are the occasions when most of us falter either by snacking on sugary snack & drinks or relying on unhealthy takeaways.
I want consumers to continue to have the convenience of food which is prepared and cooked for them. Just imagine a world when you were too busy to cook for yourself or your family but still had the option of reaching into your freezer to pull out Healthy Well Meal.